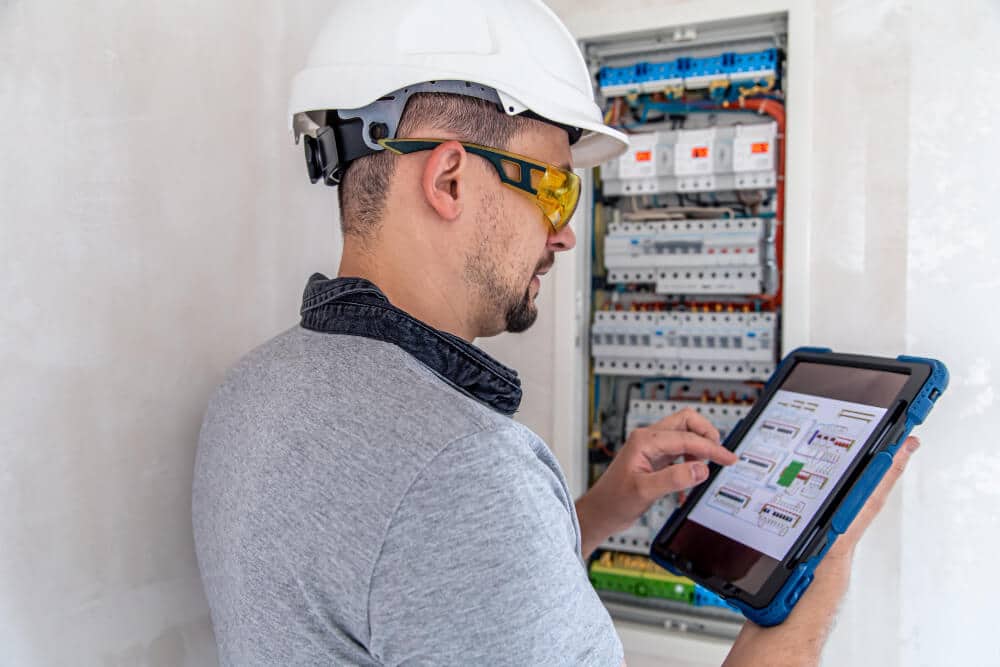 While electrical safety inspections may not be something that the average homeowner thinks of often, they are crucial for every home regardless of its age and size. As a leading provider of complete residential electrical services, the team at Expert Electric knows how important electrical safety inspections are for every living space. That is why we have compiled a list of the benefits of electrical safety inspections to demonstrate why they are worth performing every few years.
Learn what to look for when choosing an electrician for your safety inspection.
4 Reasons to Have Regular Electrical Safety Inspections Performed
By having an electrical safety inspection performed at regular intervals for your home, you are choosing to:
1. Save Money Over Time
Electrical fires and failing electrical systems can end up costing you a lot of time and money, especially if you do not have sufficient insurance coverage. Regular electrical safety inspections can help you uncover damaged wires, malfunctioning outlets, or other issues before they become significant hazards or cause costly damage to your home.
2. Increase Safety by Reducing Risks
In addition to saving money, regular safety inspections allow you to correct any potential safety hazards before they become a significant threat. This allows you to enhance safety for everyone in your home by minimizing the risk of electrocution, electrical fires, system failure, and overloaded devices. Any repairs or maintenance performed due to regular inspections will also enhance electrical safety for your home during severe weather, giving you peace of mind throughout the year.
3. Optimize Efficiency for Your Home
While functionality is the primary concern for most homeowners, efficiency has become a rising concern due to increased energy costs. Regular electrical safety inspections will allow an electrician to uncover potential areas of improvement in your home, allowing you to make replacements or additions as needed to keep your home running smoothly while reducing your energy bill.
4. Keep Your Home Compliant with Current Standards
Electrical codes and standards change over time. While your home may have been compliant 25 years ago when it was built, it may not be compliant with modern safety and performance standards. This compliance is often required for insurance coverage purposes, so it is worth scheduling an electrical safety inspection to see if your home is up to code. If it is not, your electrician can give you some recommendations to bring it in line with current standards.
To learn more about our safety inspection solutions and other residential electrical services, get in touch with the team at Expert Electric. We can be reached by phone at 604-681-8338 or through our online contact form and will be happy to answer any questions you may have regarding your project.