Kitchen Lighting Installations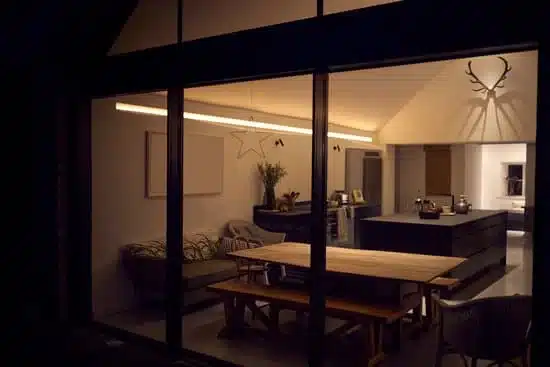 Properly installing kitchen lighting is important for your home. In fact, your plan for kitchen lighting may be the most important of all the room plans. The kitchen is a place where the family gathers for food, games, homework and just to be together. It is probably the most used room in the whole house! Here are some lighting ideas you can use to make it a useful yet comfortable space.
Colored Switch Plate Covers can make your cable and telephone jacks as well as your plugs disappear into your counter backsplash and wall color. The best devices are the ones you don't notice!
Under Cabinet Lighting really helps you to make the best use of your counter space. Upper cabinets create thick shadows that make you feel as if you're chopping veggies in a cave. These type of lights are installed directly under the cabinet so the only thing you will see is the glow that shines from underneath. You'll truly be amazed at how clearly you can see to clean the counters! This is not a luxury but rather a necessity! Take a look at the example below.
Pendant Lighting is a great solution for above the kitchen island or above a breakfast nook. They add visual appeal and provide the proper amount of light for food prep. Replacing out-dated fixtures with pendant lighting is an easy and relatively inexpensive way to give your entire kitchen a pick-me-
When used together, these ideas for kitchen lighting can create a warm and inviting place you'll look forward to coming home to.
Please call us anytime with for help with your kitchen lighting!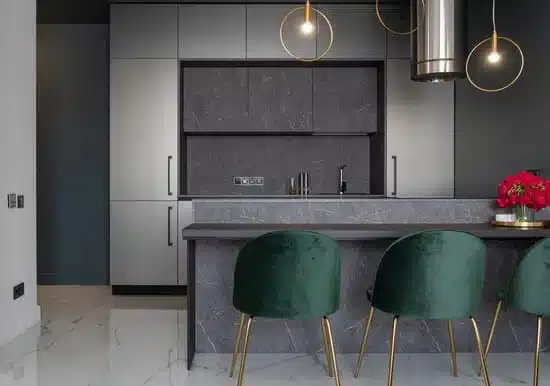 Request a quote today for ongoing electrical maintenance or for any electrical project!