Electrical Service Upgrades
Reasons to Get an Electrical Service Upgrade
Due to advances in technology, it is becoming more and more common for electrical devices and appliances to require more power to run than their forerunners. Most older buildings were built with allowances for 50-100 amps and, while this was sufficient to meet the needs of most homes and businesses just a few years ago, it does not always meet the electrical demand of modern devices. In order to allow a home or business to support modern appliances, an electrical service upgrade is required.
Many newer appliances will not work with older, lower-amperage service panels. Without the proper power supply, you may not be able to use modern appliances such as dishwashers, laundry machines, ovens, air conditioners, or electric vehicle chargers. Newer appliances often do a better job of the work required of them than their older counterparts and, although they often require more power to run, modern devices are usually more efficient than older ones.
Getting an electrical service upgrade can greatly decrease the potential of electrical fires. Overloaded circuits can heat up and cause fires, so many insurance companies will not even insure a home or business unless it gets an electrical service upgrade. Insurance companies that will offer policies to buildings with older service panels will usually charge more for those policies, so you can often save money by getting a service upgrade. On top of the safety and efficiency benefits, getting an electrical service upgrade can improve a home's resale value, making it an excellent investment all around.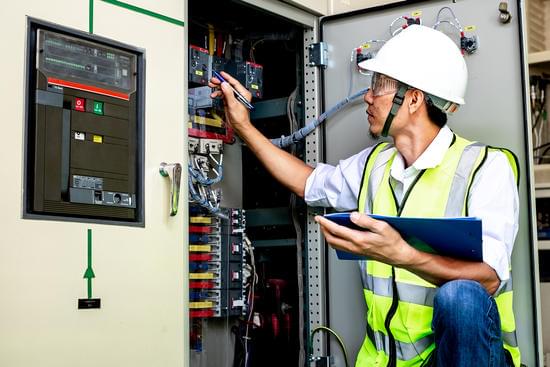 What is Included in an Electrical Service Upgrade?
When performing an electrical service upgrade, an electrician will need to assess the building's main and sub panels and its connection to the power grid. In most cases, it is not necessary to rewire the whole house, as the prior wiring will usually support over 200 amps; however, this should be inspected by the electrician at the time of the service upgrade. The main task of an electrical service upgrade is the replacement of the electrical panels. In many cases, the electrician will need to coordinate with the utility provider in order to disconnect electrical cables from the building.
An electrical service upgrade can be a dangerous and time-consuming task that requires plenty of planning, so it should never be attempted by anyone other than a certified electrician with prior experience in service upgrades. Most electricians will also include the cost of materials such as the new electrical panel in their pricing, so there will not be any surprise costs.
Electrical Service Upgrades from Expert Electric
At Expert Electric, our team of Red Seal electricians are well-versed with electrical service upgrades and can ensure that your new electrical panel is installed safely. If you are unsure if you need to upgrade your panel, we offer free inspections and quotes, and we can even help get things pushed through for insurance purposes. We want to make sure that you know everything you need to know to make a good decision about what is best for your home, so your electrician will always take the time to educate you on what your home needs.
To get started on your electrical service upgrade, please reach out to the team at Expert Electric. We are always ready to come inspect your home or business in order to get you the power you need to live well.
Request a quote today for ongoing electrical maintenance or for any electrical project!