Home Office Lighting Installations
Home office lighting installations have become increasingly popular due to the fact that many people now work from home. If this applies to you, you may find the tips below helpful.
Daylight Control This form of light often gets neglected when developing a lighting layout. You may have chosen a room of your house for an office for the very reason that you love the natural light shining through the windows, only to find out that it causes a distracting glare on your computer screen. Electric shades are the perfect solution to this dilemma. With the touch of a button you can raise and lower roman shades or draperies so you can read your email with ease.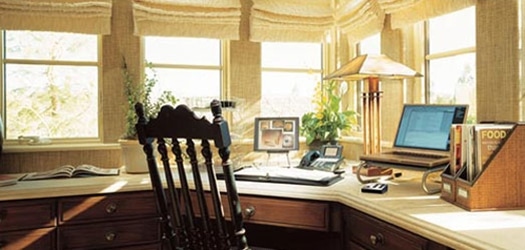 Avoid Eye Fatigue An office that has uniform light all around such as fluorescent parabolic lighting will cause eye fatigue. The eye is continually searching for the brightest spot. Too much uniformity can force your eyes to continually bounce around without you even noticing. This can give you headaches and make you tired at the end of the day. Create light dimension by using a combination of floor lamps, recessed lighting and maybe even a sconce or two.
Light Color Mix up the bulbs. Different bulbs give off different types of light. A halogen lamp gives off a blue-white light while an incandescent lamp appears more yellowish. You can also purchase a certain type of bulb that uses 20 high brightness led's to produce a soft soothing light that continuously changes color. It cycles through white, blue-green, yellow, orange, red, purple, blue, and back to white. The cycle repeats about every 30 seconds. It's a great conversation starter!
We'd love you help you with your home office lighting. Call us today for suggestions!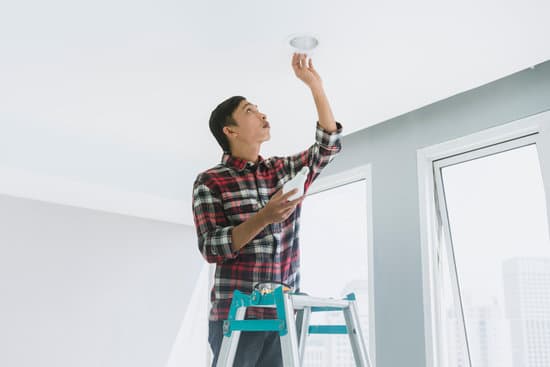 It's important to know who to call when your appliances stop working, and the team at Expert Electric is always ready to help. Since the majority of issues that tend to arise with appliances originate in electronic components of the machine, calling in an electrician who specializes in home appliance repairs just makes sense. From fridges to dishwashers, appliances consist of a multitude of electric parts that all need to function together for the machine to work. When one of these parts breaks down, it is usually much more affordable and convenient to replace it than it is to purchase a brand new appliance, and it cuts down on environmental waste. Whether your washing machine's motor needs to be fixed or the circuit board in your dishwasher is malfunctioning, the right electrician can help.
Request a quote today for ongoing electrical maintenance or for any electrical project!