Bathroom Lighting Installations
Our certified electricians can provide you with all the ideas, logistics, creativity, and functionality that you need to light up your bathroom and kitchen with a sense of warmth, welcome and sophistication.
Wouldn't it be great if you could have a bathroom lighting design that allowed you to wake up to a soft light and brighten it slowly as you get ready for work! Dimmers make it all possible!
Imagine taking a tranquil soak in the Jacuzzi with a soft warm glow of light surrounding you. Sure, candles can help a little, but dimmers are much more convenient and practical. With home lighting controls, you can dim at the touch of a button!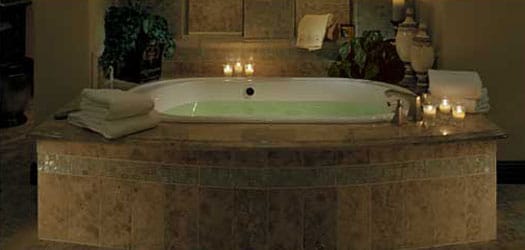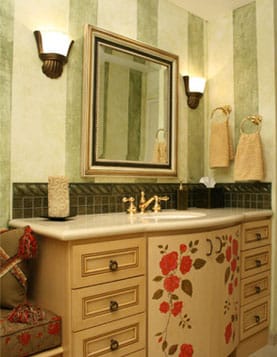 When planning your bathroom, be sure to include adequate light around the mirror and shower. These areas tend to get neglected. When light shines down from the ceiling it tends to cast shadows. When choosing fixture for around the mirror area, sconce lights work well because they cast an even light over the face. Take a look at the example below.
You'll immediately notice the difference by placing a simple recessed light above the shower area. The shower space will look and feel larger.
Please call us anytime with for help with your bathroom lighting!
Request a quote today for ongoing electrical maintenance or for any electrical project!