Has your insurance provider asked you for an electrical inspection to be performed on your home, strata complex, or business? If so, it can often be difficult to know where to start or who to call. At Expert Electric, we have been performing electrical inspections for insurance purposes for years, and our team of licensed journeyman electricians can ensure that you have everything you need to get your insurance policy squared away.
4 Steps to Book Your Electrical Inspection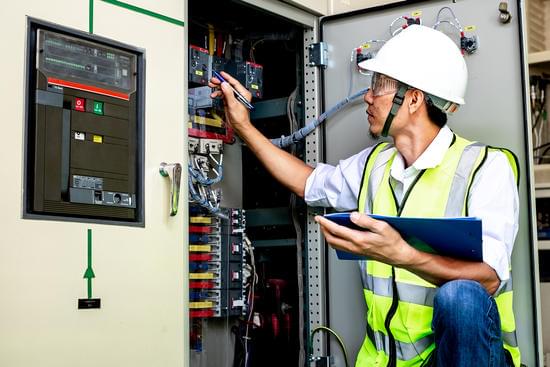 Getting an electrical inspection completed is usually incredibly simple and straightforward. The steps to get your insurance inspection completed are as follows:
Call our team and we will send somebody to you as fast as possible for a free consultation and estimate on your building.
After a quick walkthrough, we will be able to assess the scope of the inspection needed. Larger homes and businesses typically take more time to complete an inspection, and older buildings can often extend the amount of work required in an inspection as well, so our initial assessment will allow us to provide an accurate quote.
Once the initial inspection is completed, we will schedule a time to perform the electrical inspection in its entirety and get all of the paperwork required for you to send back to your insurance company. In some cases, we can interact with your insurance company on your behalf.
If any major problems are uncovered during our electrical inspection, we can begin fixing those issues in order to improve your eligibility for a good insurance policy.
Electrical Inspections for Homes and Condos
If you need an electrical inspection completed for your home or strata complex, make sure that you call an electrician with extensive experience to ensure that the work is completed as efficiently and comprehensively as possible. At Expert Electric, our considerate team of electricians are able to complete all kinds of electrical inspections for insurance with limited intrusion into your home. We can help educate you on how to take action if we your home is high-risk, particularly if it is an older building or if you have aluminum or knob-and-tube wiring. With the right electrical services, you could end up saving money on your home's insurance.
When getting an electrical insurance inspection for a strata complex, it is important to ensure that your chosen company can perform the inspection quickly and without interrupting the lives of your building's tenants. Whether you manage the strata for an older Vancouver apartment complex, or a brand-new townhome complex, Expert Electric can provide you with the qualified and comprehensive electrical inspection services.
Who Needs Electrical Insurance Inspections?
Nearly any building that is being insured will require an electrical inspection. Due to recent changes in electrical standards and an increase in the number of fires caused by electrical problems, insurance companies are requiring that most buildings receive an electrical inspection before a policy is granted. Typically, any building owner that does not receive an electrical inspection is liable to pay 3-5 times more for insurance than they would otherwise.
Commercial and Industrial Electrical Inspections
Whether you own an office building, a retail establishment, a manufacturing facility, or any other manner of commercial structure, our team of bonded, Red Sealed electricians can ensure that you get the level of inspection that you require. Having an electrician with experience in commercial electrical work and tenant improvements perform your inspection can help to ensure that the highest standards are met and that you can have a plan to move forward once the inspection is completed. The team at Expert Electric can help you to come up with an electrical maintenance and upkeep plan to ensure that your facility is kept safe and that your insurance remains affordable for years to come.
Who Can Perform Electrical Insurance Inspections?
Most insurance companies require that all electrical inspections be performed by a bonded electrical company that is insured for at least $3-$5 million with WCB. Old electrical systems and aluminum or knob-and-tube wiring will also need to be licensed by a company that meets these requirements in order to be eligible for insurance, so make sure that you talk to your electrician to avoid the need to get a second inspection. At Expert Electric, we meet the highest levels of all required liability insurance and only hire journeyman electricians to ensure that we are always the most qualified company for the job.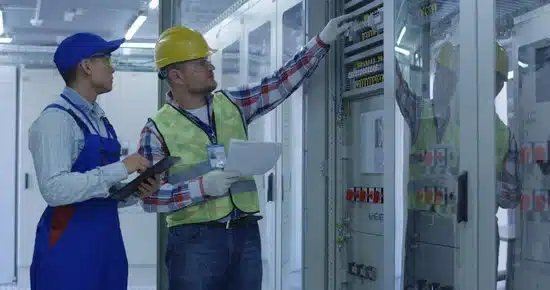 Request a quote today for ongoing electrical maintenance or for any electrical project!