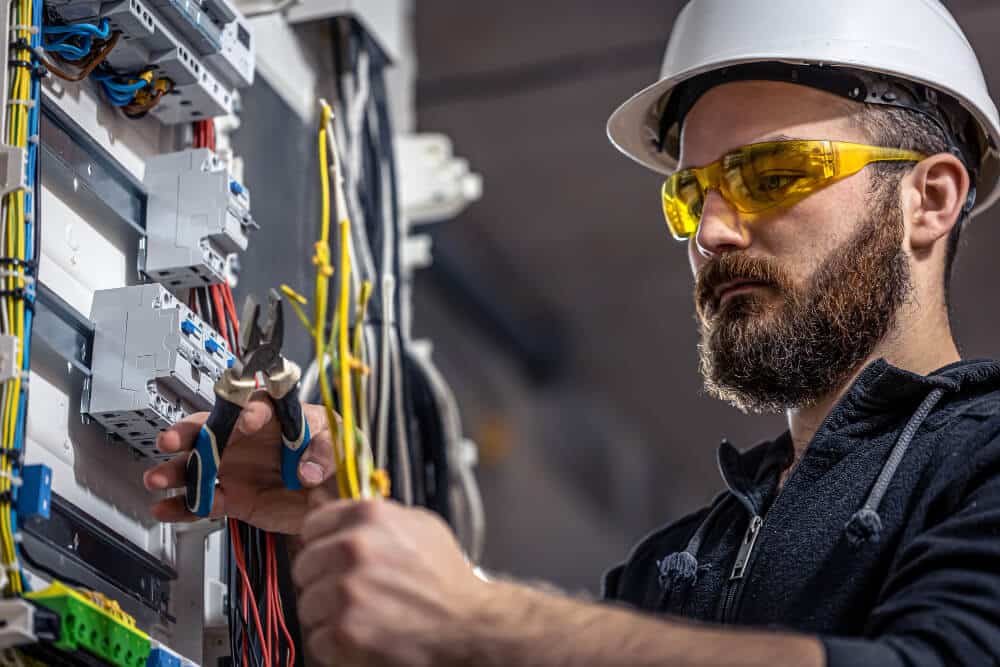 When looking for a tradesperson to help you with any kind of electrical problem, there are a variety of criteria that you should make sure your chosen professional meets. If they are going to be dealing with electricity, it is always best to hire an electrician rather than a handyman or general contractor. Although there are many people who might be comfortable dealing with electricity, electricians have the specific training, experience, and insurance to properly deal with an electrical problem. At Expert Electric, all of our technicians are Red Seal certified journeyman electricians, meaning you can always be comfortable knowing that the job will be done right.
What is a Red Seal?
The Canadian Red Seal is a certification that demonstrates excellence for journeyman electricians. Once an electrician has completed their apprenticeship and training, they test to become a journeyman. At this point, they can take their Red Seal exam to gain this certification. The Red Seal shows a national standard of knowledge for electrical expertise, allowing the electrician to work nearly anywhere in the country. It also is often recognized internationally, earning the electrician respect and acknowledgement that goes beyond borders.
Why Should an Electrician Have a Red Seal?
Although it is not required for an electrician to have a Red Seal in order to work in British Columbia, it is recommended. It proves a high level of knowledge in the electrical field and a willingness to operate within the country's safety guidelines. Many employers require it in order to work. At Expert Electric, as soon as our apprentices finish their training to become journeymen, we require that they get their Red Seal, and any newly hired journeyman is required to have a Red Seal as well. This ensures that our customers can know that they are getting the very best service possible.
When an electrician has their Red Seal in Canada, it also means that they can have apprentices working under them. This enables them to take on bigger jobs, complete jobs more quickly, and train up the next generation of workers.
If you would like to learn more about the standards that we set for our electricians here at Expert Electric, or to get help from our team of knowledgeable professionals, feel free to give us a call. Our team is always ready to help.