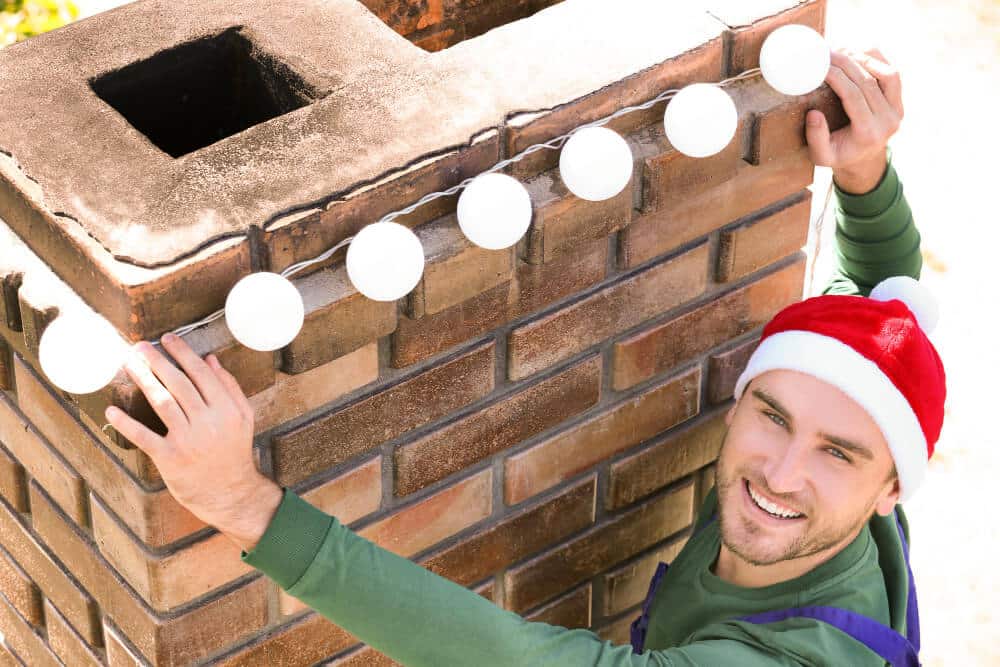 Whether your holiday season starts the day after Halloween or the week before Christmas, hanging lights is a great way to embrace the holiday spirit. If you've seen National Lampoon's Christmas Vacation, you know that getting lights up on your home's exterior can be a risky chore, so it is often best to get help from a licensed electrician to ensure that your home and your person are safe from this hazardous holiday tradition. Even small electrical jobs can present risks for anyone who is not a certified electrician (especially when those jobs involve ladders outside in the cold and wet), so you should always feel comfortable calling your friendly neighborhood electricians at Expert Electric.
Reasons to Get an Electrician to Help with Your Christmas Lights
Getting an electrician to help you with your Christmas lights can be a wise decision when preparing for the approaching holidays. Some great reasons to give a local electrician a call include:
Avoiding Ladders When It's Cold and Wet
Getting up on a ladder in the wintertime can be a dangerous game. Putting up Christmas lights often involves reaching, and things only get more complex when it's raining, icy, or snowy. The number of ladder accidents that happen around the holidays are extremely high, and hiring an electrician can mitigate this risk for you. Although electricians are not immune to falling from ladders or roofs, a good electrician will have insurance and be used to working on a ladder. A fall from a ladder often ends with a hospital trip at the very least, which can really put a damper on a person's Christmas spirit.
Learn more about Christmas electrical safety.
Saving Time and Money
Although you might not think that hiring an electrician to hang Christmas lights would be as cost-effective as hanging them yourself, consider what it would cost to buy or rent a ladder tall enough to reach your home's eaves. Ladders are not cheap (especially tall ladders) and, although you can save some money by renting a ladder instead buying one, the amount of time you spend getting everything set up and sourcing equipment can be saved by outsourcing the whole task to a professional. Consider what you'll spend on the equipment and what your time is worth, and compare that with the cost of hiring an electrician for your Christmas lights.
Proper Wiring Standards
Not all lights and extension cords are rated for outdoor use. It is important to use the right equipment to ensure that your lights last as long as possible and do not pose a danger to your home and family. An electrician can check to make sure everything is properly rated and set up. If you are interested in running a dedicated circuit to your eaves for use with Christmas lights and other outdoor applications, an electrician can also help you figure out what will be needed to make that happen.