When looking into the costs of getting solar power set up for a home, some people can be deterred by the initial price tag of the equipment and labour required; however, there are a couple of ways that the initial costs can be offset in order to make the price of a solar energy setup worth the payout. Solar power is a fantastic way to leverage your home's electrical setup to your financial benefit while also doing your part to protect the environment, making it a major win-win decision for everyone involved. At Expert Electric, we've been working in the solar energy sector for a while now and we're confident that we can come up with a solution that suits your property's specific needs.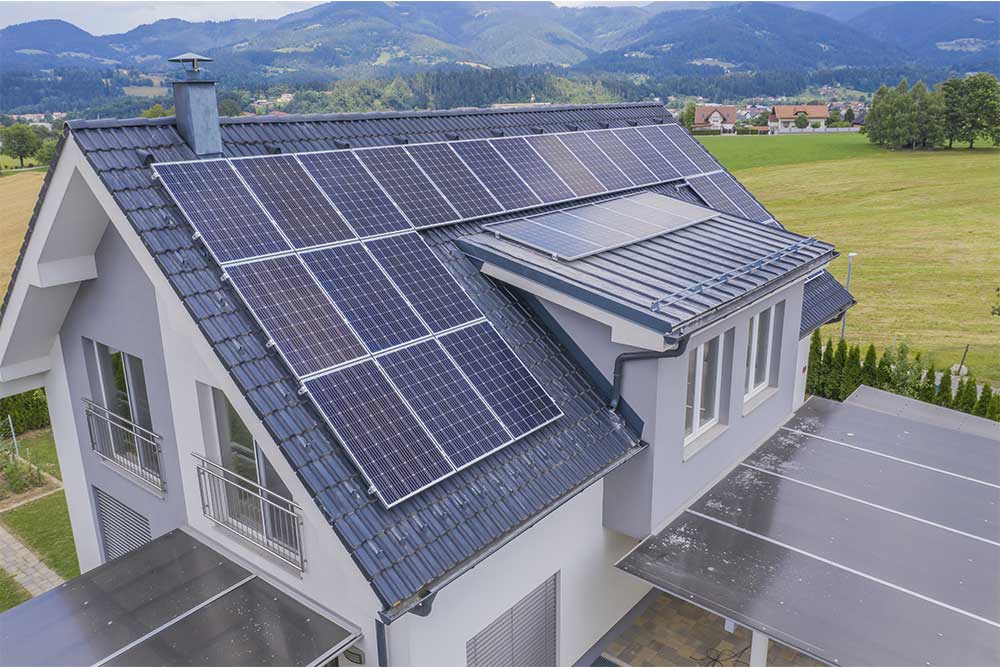 The Costs to Set Up Solar Power
Getting solar power set up for your home can seem complicated, but there are essentially only two components to the cost: the price of the equipment being installed, and the labour required for the installation. There are plenty of variations in the types of equipment that can be used and different brands and systems will have different qualities associated with them, but most solar kits will have a pretty straightforward upfront price tag. It is important to get an estimate from an electrician to install a solar kit on your home based on your existing electrical setup. Knowing where the panels will be installed and what kit you will use will help the electrician to tailor their estimate for your home. Having the electrician come to your home is vital for them to make an accurate estimate, as there are a variety of factors that can influence the price of the installation. At Expert Electric, our kits and installation fees start at roughly $20K, but this can fluctuate based on the property and the kit being installed.
Find out how to choose the right standby generator.
Ways to Save on Solar Energy
It's important to remember that there are a variety of ways that solar energy costs can be offset, meaning that you are unlikely to actually need to budget for the full price of a solar power kit installation. Some of the ways that solar power costs can be mitigated include:
Rebates and Incentives
There are a wide variety of rebates and tax incentives available from the government and from BC Hydro that essentially refund buyers on a portion of their solar power equipment. Be sure to look into what rebates are available at the time of your purchase and factor them into your budget in order to minimize upfront costs on solar equipment.
Income from the Grid
When a solar energy system is tied to the grid, any power that flows back onto the grid from the solar panels is essentially bought by BC Hydro. Instead of paying for electricity for your home each month, this typically means that BC Hydro will begin to pay you for the energy that your property produces.
Investment in Property Value
Solar energy equipment is an investment in a very literal sense. By installing solar power in your home, you can greatly increase your property value if the time ever comes to sell your home.
If you would like to learn more about solar energy and how to get it set up for your home, give the team at Expert Electric a call. We would love to send one of our experienced electricians to your home for a free consultation.