The holiday season is a time of joy, and nothing spells Christmas cheer quite like the twinkling of festive lights adorning the frosty edges of Vancouver homes. Expert Electric, Vancouver's trusted electrical company, offers a professional Christmas light installation service that ensures your holiday decorations are safe, stunning, and spirited. In this article, we delve into the benefits of choosing professional services, share tips for perfect light arrangements, and reveal how Expert Electric can make your Christmas shine brighter than ever.
Why Go Pro for Your Christmas Light Display?
Hanging Christmas lights is more than a tradition; it's a craft that requires skill, creativity, and an understanding of electrical safety. Here's why you should consider hiring Expert Electric for your holiday lighting needs:
Safety First
Climbing ladders, managing wires, and working with electricity can be dangerous. Our team of certified electricians in Vancouver is equipped with the right tools and knowledge to ensure that your light display is installed safely, allowing you to enjoy the holiday season without worry.
Quality and Aesthetics
Professional installation means access to high-quality lights that offer brighter, more consistent coloration and longer-lasting life. Expert Electric's technicians also bring an artistic touch to ensure that your lighting display is as beautiful as it is brilliant.
Hassle-Free Maintenance
When bulbs go out or wires face the winter's wrath, Expert Electric is just a call away. Our service includes comprehensive maintenance, so your home remains the brightest on the block throughout the season.
Energy Efficiency
We specialize in installing energy-efficient LED lights that not only shine brighter but also save on your energy bills. Reducing your carbon footprint while celebrating Christmas has never been easier.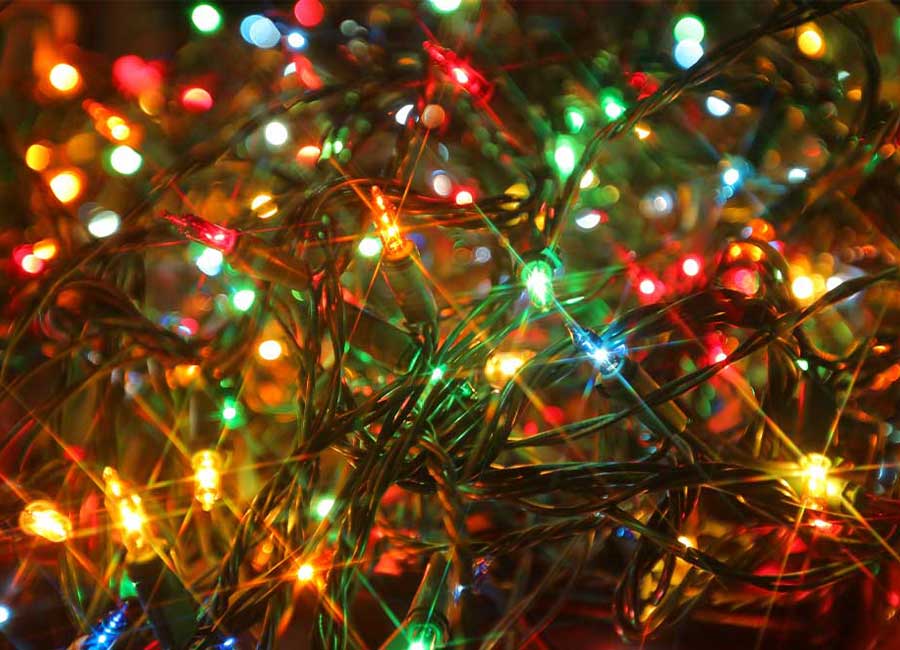 Tips for a Dazzling Light Display
As you consider upgrading your home's holiday aesthetic, here are a few tips to keep in mind:
Plan Your Design: Consider your home's architecture and landscape. Choose a color scheme and design that complements your property's features.
Use Proper Clips and Hangers: Avoid damaging your home by using proper clips and hangers designed for light installation, something Expert Electric always ensures.
Opt for LEDs: LEDs are the way to go for a brighter, more energy-efficient display.
Think About Timing: A timer for your lights can add convenience and save energy. Let Expert Electric install a smart timer that you can control with your phone.
Balance Your Display: Distribute lights evenly and think in three dimensions to include trees, bushes, and pathways.
Expert Electric's Christmas Light Services
When you choose Expert Electric for your Christmas light installation, you get a full-service experience that includes:
Design Consultation: Our experts work with you to create a customized lighting plan that brings your holiday vision to life.
Professional Installation: With safety and aesthetics in mind, we install your Christmas lights to perfection.
Maintenance and Repairs: Throughout the holiday season, we provide quick and efficient maintenance and repairs as needed.
Post-Holiday Takedown: Once the festivities are over, we'll take down the decorations, ensuring your home is as neat as it was before.
Showcase Your Holiday Spirit with Expert Electric
Expert Electric invites Vancouver residents to illuminate their homes with professional Christmas light installations. From the cozy corners of Kitsilano to the splendid streets of Shaughnessy, our services stretch across the city, ensuring that every home can share in the magic of the season.
Whether you're looking to create a winter wonderland with classic white lights or a vibrant display full of color, our team is ready to transform your home into a holiday masterpiece. Remember, a bright Christmas is a merry one, and with Expert Electric, your lights will do more than shine; they'll sparkle with the joy of the season.
Book Your Christmas Light Installation Today!
Don't wait for the snow to start falling (maybe haha) before planning your Christmas light display. Contact Expert Electric now to schedule your installation and ensure your home is holiday-ready. Visit our website or call us to discuss your Christmas lighting ideas and find out how we can make your holiday season both merry and bright.